Starting in 1995 Ensemble Villancico has toured more than thirty countries with its Early World Music repertoire - foremost Latin American baroque music and early music with links to the Nordic region. With joyful intensity and first class musical qualities the group has gained a reputation world-wide as a leading interpreter in its genre.
Dec 13 2009
14 december 18.00 - Konsert inför överlämnandet av EU-orförandeskapet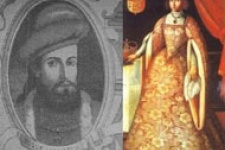 Cancionero de Upsala är en unik spansk 1500-talsmusiksamling som historien tagit till Sverige. Den är upptakten till en konsert med stämningsfull renässansmusik som symboliskt markerar överlämnandet till blivande ordförandelandet Spanien. Konserten äger rum måndagen den 14 december kl 18.00 i Grünewaldsalen, Konserthuset, Stockholm. 
Aug 10 2009
"En Quito - Ecuador Baroque"
Tid och plats: 25 oktober, kl 15.00 på Nybrokajen 11
Artist: Ensemble Villancico, dir. Peter Pontvik
Pages