Ensemble Villancico
Ensemble Villancico, founded in 1995 and conducted by Peter Pontvik, is currently regarded worldwide as one of the most important interpreters of early music from Latin America. In its interpretive vitality and first-rank musical capabilities, the ensemble unites the recognized quality of Nordic voices, specialized instrumentalists and dancers and the colorful spirit of Latin American baroque music.
Ensemble Villancico has presented hundreds of concerts in some thirty countries in Europe and Latin America in programs featuring the Early World Music, maily the repertoire of the Latin American baroque and early music from the Nordic countries. The ensemble has performed in festivals such as Tage für Alte Musik Herne, Mozart Festival Augsburg, Festival Cervantino (Mexico), Prague Spring Festival, York Early Music Festival, Misiones de Chiquitos (Bolivia), Malta Baroque Festival and Vantaa Baroque Festival. It also has done international concerts on television and radio on repeated occasions and has released nine CDs.
Villancico has received the Ivan Lucacic Prize in Croatia, and its CD "Hyhyhy – the New Jungle Book of the Baroque" was nominated for the Swedish Grammis Recording Prize.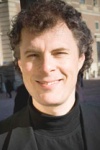 Born in Copenhagen, Denmark, in 1963. Has studied composition, musicology, singing and choir conducting in Sweden, Uruguay and Germany. Has written chamber music as well as works for choir and orchestra, and done research in the early music field. In 1995 he formed Ensemble Villancico. Pontvik founded the Stockholm Early Music Festival in 2002 and has been its artistic director since then. He is chairman of the Nordic organisation NORDEM and, since 2011, President of the European network REMA. He has received the award "Promoter of the Year 2004" from Swedish Music Festivals and the "Swedish Early Music Award 2010". Pontvik is the initiator of the "European Day of Early Music", celebrated on J S Bach´s birthday, 21th of March.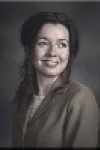 Jessica is active as a freelance singer, performing regularly with The Swedish Radio Choir, Ensemble Villancico, and her own vocal quartett Ensemble Fleder. Her repertoire covers everything from early to contemporary music. Jessica has been engaged by Wermand Opera, Läckö Slottsopera and the Danish Radio among others as a soloist and ensemble singer.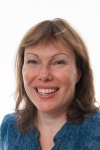 Charlotta Hedberg
alto/mezzo
Charlotta is active as an ensemble-singer and a soloist. She sings regularly with ensembles as the Eric Ericsons Chamber Choir,  the Swedish Radio Choir and the Ensemble Fleder. Charlotta recently became a member of the Ensemble Villancico.
Kaspar von Weber
Countertenor
Love Enström could be described as a musical chameleon. His solo repertoire spans from early baroque music, such as Rappresentatione Di Anima e Di Corpo by Cavalieri, to late romantic music, such as Lied von der Erde by Mahler. As an ensemble singer Love has performed most of the great works and has sung for conductors such as Muti, Abbado and Gergiev. Since 2004 Love is employed by the world renowned Swedish Radio Choir and regularly travels the world to perform.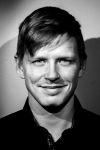 Emanuel has been a freelance singer, coach, arranger and music producer since 2010. He performs in many different genres and styles but mostly a cappella in an ensemble. As a member of the 2012 international barbershop quartet champion Ringmasters, Emanuel travels the world charming audiences with his charisma and musicality.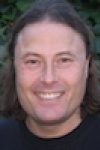 Yamandú is active as a singer, choir conductor and composer. He is also the artistic director of the Sundsvall Chamber Music Festival and Summer Music, and in 2006 he founded the concert stage Almamia in the same city. In 2003 he formed his own Ensemble Yamandú, with the purpose of promoting multiculturalism and integration in sacred music. Yamandú was awarded the Kjell Lönnå Prize in 2010 and an award by the City of Sundsvall in 2011.
After studies at Adolf Fredrik Music School the bass Erik Arnelöf persued a career as an engineer. The love of music and singing made him abandon engineering to work full time as a singer. Erik has experience from ensembles such as the Swedish and Danish Radio Choirs, Eric Ericson Chamber Choir, Ars Nova Copenhagen, Norwegian Soloists' Choir and the opera choirs of Malmö, Gothenburg and the Royal Opera in Stockholm. He is also frequently performing as bass soloist in oratorios and masses such as the requiems by Fauré and Mozarts, the Messiah by Händel and the St John and St Matthew Passions by Bach.
Göran Månsson
Flutes and recorders
Karl Nyhlin
Early guitars and lutes
Karl Nyhlin is in demand throughout Europe as a soloist and continuo player on various lutes, theorbos and early guitars, and is represented on numerous recordings. His critically acclaimed debut solo CD (2010) was followed up by his second CD "The Jacobean Lutenists" in February 2012. It has already received rave reviews such as "album of the year in its genre", "an art that Nyhlin masters to perfection."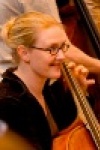 Magdalena Mårding
Viola da gamba
Magdalena was born in Stockholm. She holds a Masters degree from the Royal College of Music in Stockholm, and a Diploma in historical performance practice from Frankfurt am Main, Germany. She is also a member of Rebaroque.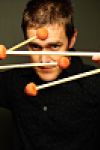 Rolf does appear in various musical connections such as percussion ensembles, symphony orchestras, musicals, plays, renaissance ensembles, big-bands, marching bands etc. He has also featured in several radio, filmscores, TV- and studio recordings.
Rolf has performed in Sweden, Norway, Finland, Denmark, Iceland, Estonia, Lattvia, Lithuania, Russia, Poland, France, Germany, Austria, Croatia, Slovenia, Switzerland, Kosovo, Great Britain, South Korea, Japan, Afghanistan, Mexico, Argentina and the United States.
Daniela Valero / Nora Ekman
Dance