Celebrate the Nobel prize evening with Ensemble Villancico on Swedish Television!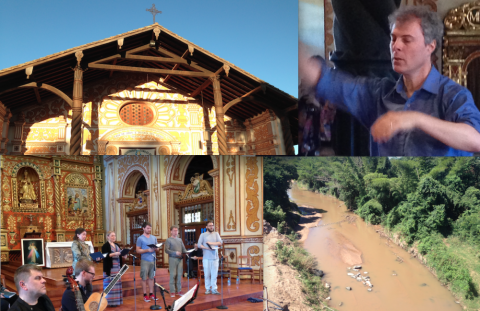 <- click on the image to watch the trailer!
Saturday the 10th of December, on the Nobel Prize evening itself, tune in! Swedish television (SVT) will be broadcasting "Barock i Bolivia", a documentary about Ensemble Villancico's tour in Eastern Bolivia in the spring of 2016. Join the ensemble on an adventurous and fascinating musical journey through the jungle and the beautifully restored 18c. churches, featuring Baroque music from Ecuador. "Barock i Bolivia" is broadcast under the heading "Kulturstudion/Veckans Föreställning" at SVT2 starting at 9 pm. When you've had enough of the banquet from the Blue Hall - switch over to Villancico!